We supply Logistics services to UK & Global manufacturers/distributors who supply Morrisons in the UK. We make the "supply chain" work combining both Road Freight, Sea freight, Air Freight & Warehousing Services to offer suppliers a Morrisons "one-stop shop."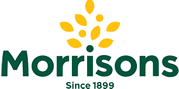 We provide both Direct deliveries to Morrisons UK and also non-direct deliveries, where we supply the following services:
Customs Clearance
Duty Deferment
Inland Haulage (Either from Quay or Airport)
Container Destuffing
Warehousing Services
Our warehousing operation covers England, Ireland Scotland and Wales. Our Warehouses are located alongside all the Morrisons RDC's (Regional Distribution Centres) where all the services below are provided:
Palletisation
Pallet Racking
Reworking of Pallets
Pick and Pack
Labelling & Bar Coding
Printing of Delivery Notes
Part & Full Load Delivery
Storage of any rejected Pallets
Internal Storage of empty Pallets (including Dusseldorfer pallets).
Consolidation of rejected loads & pallets for an economic return to the manufacturer/supplier.
The services above are especially important when you consider they are alongside each Morrisons RDC. If the stock is rejected for any reason we have an economic local solution. Rather than just ship it back to point of collection, we work with our customers to provide an economic reworked or redelivered local solution on a national scale.
Our warehouses are strategically located near to the following Morrisons RDC's
Stockton on Tees
Wakefield
Gadbrook
Bridgwater
Sittingbourne
All our warehouses can offer redelivery services and are within an hour's drive of all Morrisons UK's Regional Distribution Centres. We have warehouses throughout the UK. Their locations are:
Bathgate
Bridgend
Bristol
Burnley
Darlington
Daventry
Essex
Exeter
Haydock
Hull
Kildare (IRL)
Liverpool
Mitchelstown
Newry (NI)
Reading
Rochester
Sheffield
Southampton
Weston Super Mare
Wirral
Digital Flipbook and PDF Brochure – Precis of Services. We provide like for like service to Aldi, Lidl and Morrisons, our digital media will soon be updated to include Morrisons.
If you require any further information please contact us by clicking here. If you require a quotation please complete one online by clicking here.