Ireland – Aldi, Lidl, Dunnes and Musgraves deliveries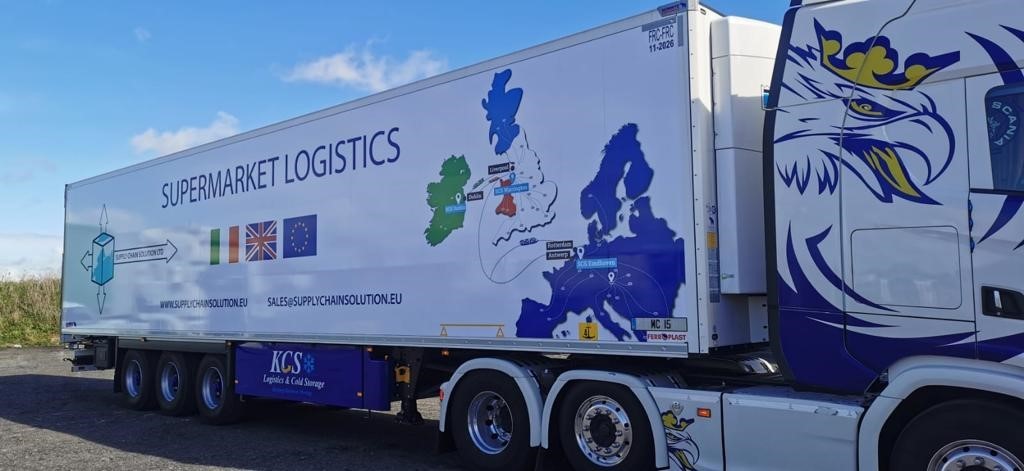 Supply Chain Solution are expanding the services they offer in Ireland with access to a new depot in Limerick which will offer an additional 7,500 storage spaces for Ambient, Chilled or Frozen. This will make 10,000 spaces available over multiple depots in Limerick and Dublin, which offer our clients container services, refrigerated transportation services, part-loads, groupage across Ireland, the UK and Europe. By the summer of 2022, SCS will have access to five sites, with a mix of storage, groupage, order picking and cross docking solutions available to our customers – two in Limerick and three in Dublin.
It will allow us to substantially increase all our services, but especially our order picking and assembly services. In Dublin, we added 1,000 pallets of ambient warehousing adjacent to our two existing cold stores early in 2021.
SCS is now ideally placed to provide customers with a fully integrated solution to all their Warehousing and Distribution requirements. If you require any further information please email on sales@supplychainsolution.co.uk or call us on 0044 151 284 8867.