As well as providing groupage services for suppliers to Aldi & Lidl from our warehouses near Liverpool, we also provide full load services from multiple UK locations. Our "Super Marketplace" is designed to provide suppliers to the UK Supermarket groups with an alternative supplier to supplement demand during peak times or an increase in orders.
During lockdown, there was a massive increase in spending in UK Supermarkets and we had to increase our logistics capacity to meet demand. Whether its containers from the quayside that the shipping lines cannot cover, supermarket specials, or simply an increase in orders, we believe our supplementary logistics services will provide you with a solution to cover extra/emergency loads.
You can view the live page by clicking on the image below, which displays request forms for UK or EU loads. Once completed they are automatically sent to all of our approved logistics partners. We then provide you with the best rate, and the time we can load to fit your delivery schedule.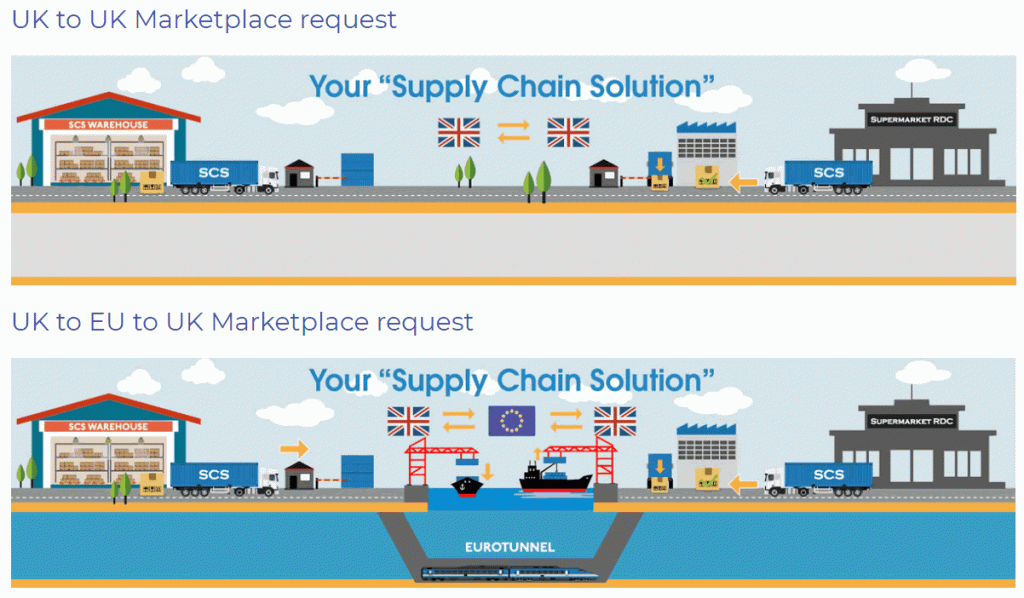 It really is that simple, so why not give it a go and see if we can help you, alternatively call us for a chat on 0044 151 284 8867.