We at Supply Chain are committed to supporting Charitable organisations that are special to us. In times of austerity, it is good to use commercial influence and contacts for the benefit of others. We came up with the idea of bringing The Kiltwalk and the 23 Foundation together to support each others charity and also using our contacts at Liverpool football club for the benefit of the charities. It was quite simple really, the 23 foundation agreed to provide a charity bundle to be raffled by the Kiltwalk and an idea was formed whereby one charity could help the other, with donations via our just giving web link split between the two. All being well, we could see the Kiltwalk Charity hosting a charity kiltwalk in Liverpool 2013, where again donations would be split. As Supply Chain has a long standing relationship with Liverpool F.C. the club kindly agreed to promote the event, and details of the charitable walk which includes an interview with Les to be broadcast on LFC tv w/c 2/4/12. In addition to this Liverpool FC, Jamie Carragher and Charlie Adam have tweeted details of the walk and sponsorship details to their followers. As we stand 1.2 million people will receive details of the walk and sponsorship opportunity
We are taking part in a charity Kiltwalk from Hampden Park to Balloch, Loch Lomond on the 8th April 2012, please see the details below, give generously and donate via our just giving link:
http://www.justgiving.com/Les23Foundation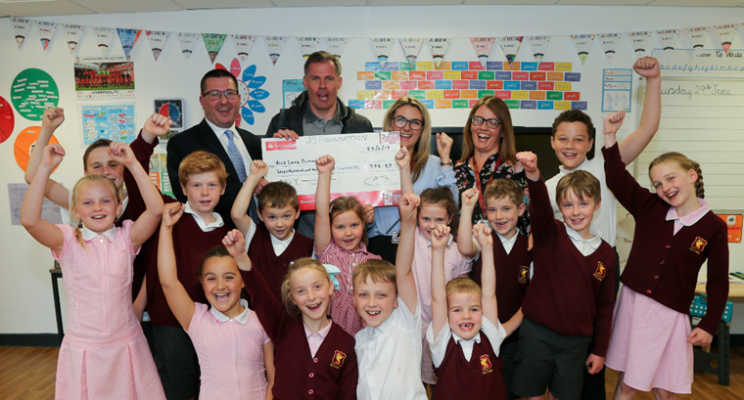 23 Foundation – Fund Matching for local school project
The Kilt Walk



The kilt walk is a new registered Scottish Charity, bringing some of Scotland's leading children's charities together to make a big difference. Proceeds from our Walks are split between 4 Scottish Children's Charities, with 20% going to each charity and the remaining 20% to the Kilt walk trust, allowing us to make smaller grants & donations to other children's charities throughout Scotland.
More information on The Kilt Walk
Just Giving – 'The Kilt Walk'
Sponsorship form for 'The Kilt Walk' to print out
Other charities that we support
23 Foundation
Make a donation to the 23 Foundation
Sponsorship form for the 23 Foundation to print out
Liverpool Women's Hospital Charity – 'The Kitty'
Just Giving – 'The Kitty'
Sponsorship form for 'The Kitty' to print out