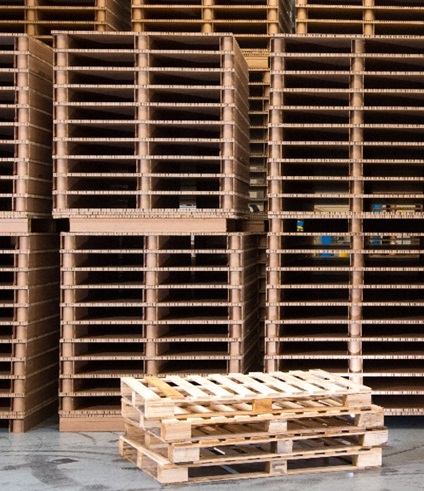 "With a decision on Brexit rapidly approaching, the Government has recently engaged in talks with distributors after realising that the UK has a significant shortage of the 'right type' of pallets required to import and export goods.
At present, pallets moving between EU member states, including the UK, are exempt from ISPM15 (International Standard for Phytosanitary Measures no. 15) standards. In the event of a no-deal Brexit, an overwhelming majority of wooden pallets will not meet these strict rules. This could impact the transportation of a range of (FMCG) fast moving consumer goods
With more than three million pallets currently moving between the EU and the UK each month, shipments that do not comply could be adversely impacted and delayed at ports of entry as non-approved pallets will be stopped from entering the EU."
Our supplier manufactures pallets, boxes and other products that are ISPM-15 exempt, meaning that the pallet itself does not pose a bio-security threat and does not require heat treatment, and therefore less delays at Customs Points.
If you would like more information, and costings, please email sales@supplychainsolution.co.uk